Who is Phildomus Corp?
Phildomus is a real estate company with international ideas destined to shape the way Filipinos choose their homes. Combining its field expertise with an excellent understanding of Filipino values and culture, Phildomus lays the ground for a comfortable life for you and your loved ones.

For more details about Phildomus Corp, download the brochure in the Download page and read articles supplied in this page.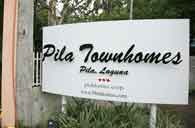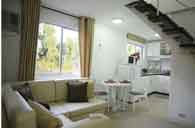 Company Profile




Phildomus was founded by an Italian architect and British quantity surveyor with over 40 years combined experience in various countries of Europe and the United States. Building on a track record of quality and innovation, it has emerged as an authority in the business of property management and development. Comprised of dedicated people with uncompromising integrity, it prides its self for a vision centered on customer satisfaction.

Phildomus understands what you have worked for all your life -- a peaceful and quiet home at the center of an energetic and dynamic community, with a lovely people and environment -- and bringing you just that is Phildomus' self-imposed mission.
Our Work

Joining forces with the local community, Phildomus has successfully started development of well-designed, Mediterranean rowhouses (hence the low cost) built to conform to the European standard of living. Seeing this project for your self will lead you to understand what's behind Phildomus' success. From the year of its humble conception to its position now as a real estate authority, Phildomus has remained true to its commitment to excellence in serving its customers.

Phildomus ongoing projects include a 3-phase site in Pila, Laguna. Pila, with a town center being officially declared by the Philippine government as one of its historical landmarks, is a great residential location rich with history and culture, and dynamic people.

At Phildomus, our single strongest driving force is the desire to be of your service.