Redefining Affordability
The right investment for your hard-earned money..
Pila Townhouses is ideally close to all places you'll possibly need to live comfortably roads and highways, public market, hosptials, schools, and churches to name a few.

The house you dreamed of at an affordable price!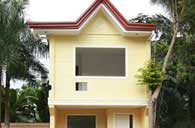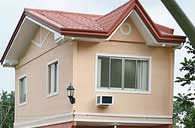 General Information




The Pila Townhomes imagine living in a great urban neighborhood, in a well-designed home with modern conveniences, all at an affordable price. First time, move-up, and downsizing buyers all like their townhomes because of their lifestyle opportunities, great locations, affordability, modern construction and features, and easy ownership.
Our Work
Joining forces with the local community, Phildomus has successfully started development of well-designed, Mediterranean rowhouses (hence the low cost) built to conform to the European standard of living.

Seeing this project for your self will lead you to understand what's behind Phildomus' success. From the year of its humble conception to its position now as a real estate authority, Phildomus has remained true to its commitment to excellence in serving its customers.

Phildomus ongoing projects include a 3-phase site in Pila, Laguna. Pila, with a town center being officially declared by the Philippine government as one of its historical landmarks, is a great residential location rich with history and culture, and dynamic people.

At Phildomus, our single strongest driving force is the desire to be of your service.