Pila, Laguna:
Keeping a heritage site beautiful
"Visitors to the town of Pila, Laguna are amazed at its well preserved state. Dating back to 900 AD and founded by the Spaniards over 400 years ago, Pila retains its plaza with age-old trees, a gracious church and convent, an American period town hall building, and large stone houses around the square. Pila is cited and studied by historians from around the world as one of the few intact examples of Spanish colonial town planning."
An excerpt from The Heritage Conservation Society
Columns and articles on architectural heritage and heritage conservation in the Philippines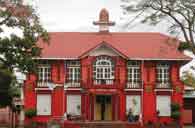 History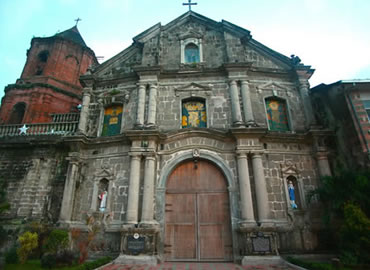 Pila's Cultural Heritage
The Municipality of Pila was founded by Franciscan Missionaries in thre year 1578, and its first name before the Spaniards came was "PAGALANGAN". The original Poblacion area was then located in the northeastern part were now the municipal building of Victoria, Laguna was contructed and also knwon to be the site of present town of Pila being the latter was only part of this town. The most prominent families of the town are the Relovas and Rivera who were the descendants of who were the descendants of Filipino Portuguese blood. The town got its name "PILA" from the Franciscan Missionaries who named it after they saw the Queen of Ponso.
More About Laguna
Laguna, Resort Province of the Philippines, is a haven of fresh and pristine bodies of water such as hot springs, lakes, and waterfalls.

Most notable is Pagsanjan Falls, formerly called Magdapio Falls, referred to as "shooting rapids." It is found in Cavinti, starting from Pagsanjan town.

Another is Lake Caliraya, which is located between Cavinti and Lumban. The strong mountain breeze that blows from the Sierra Madre Mountain Ranges and the distant Mount Banahaw makes the lake an ideal place for aqua sports like wind surfing, water skiing, sailing as well as game fishing.
Laguna de Bay, Southeast Asia's largest fresh water lake, stays pristine throughout the year due to regular rain showers.